source
I researched on the internet about leap years recently and I found the topic to be quite interesting. As I'm sure most of you know, a leap year is a year containing 366 days, instead of the normal 365. But did you know that there are special traditions that take place in certain parts of the world on this day? ( I didn't)
In many places in Europe, a woman may propose marriage on this day, without it seeming indecent or unladylike. If the man denies her proposal, it is customary that he compensates by a kiss, or with buying her fabric, gloves or a silk gown.
Greece, on the contrary, considers marriage on a leap day to be very unlucky. 1 in 5 engaged couples in Greece will avoid getting married on this day. (oh, dear!)
source
I think this is a really cute tradition. I don't know if many people still participate in it to this present day; I didn't research the subject that extensively. Maybe I will propose on a leap year someday. Who knows?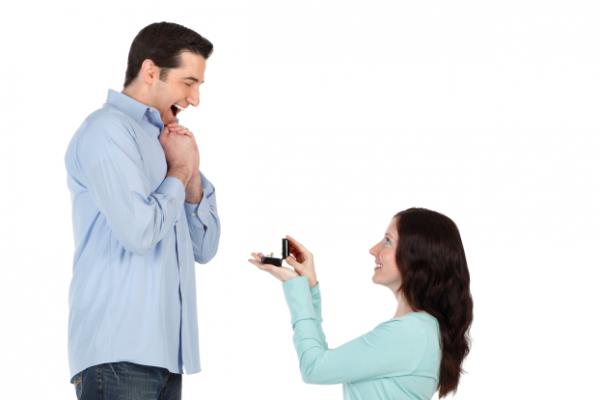 source
Leap Year Birthdays
A person born on February 29th is considered a "leapling" or a "leaper". On all of the non-leap years, they celebrate their birthdays on either February 28th or March 1st. Again, some regions think leap year birthdays are unlucky.
In a way, it does seem like leap year birthdays are hapless, just in the sense that they can't celebrate their birthdays on the exact day they were born every year. In another way, I see it as a very special day because a leap year only comes around every 4 years in the month of February.
Anyway, I have liked sharing my newly discovered knowledge with you, and I encourage you to research this topic yourself. There's a garage load more of information out there about leap years and the reasons we have them. If you'll excuse me, I need to go eat a peanut butter cookie right now.
~P.S When I get married, my husband better be wearing some awesome, stripy socks!~